A Quarter Horse Racing Romance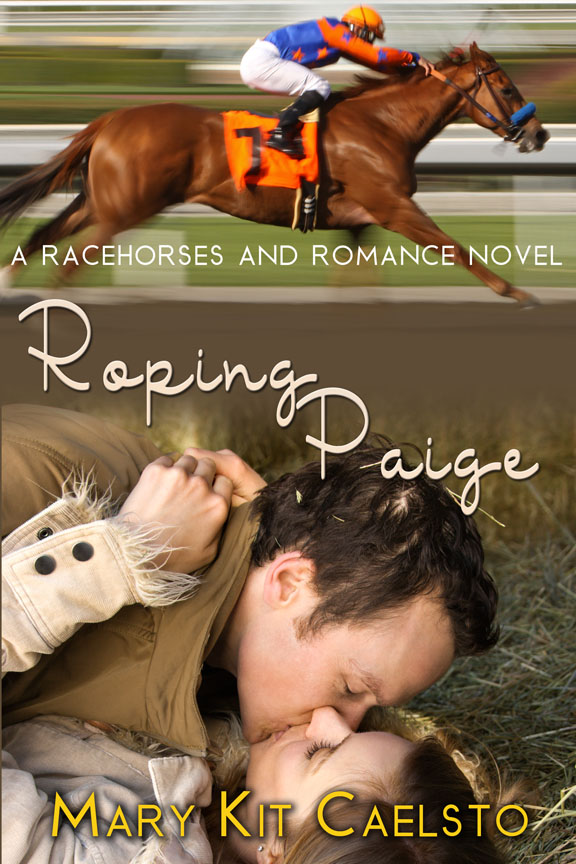 It all started with a kiss...
Paige thought she was doing okay after the accident that claimed her champion barrel horse's life and left her with rods in her back. She rescued racehorses, giving them new careers, and if her broodmare band had been reduced and her barn sat empty, well she'd accepted that fate long ago. Then sexy rodeo cowboy, Chance Antolin walked into her life. He sparked more than passion inside her; he found a way to remind her who she had been...and could be.
Chance offered to deliver the horses to the Twisted Spur so Lora could spend more time working on the Western Star Ranch's profile. His friend had settled down and created a home with the barrel racer, something Chance wanted for himself. His plan was to drop the horses off at the Twisted Spur and come back in time to meet up with his traveling companions and get back on the rodeo circuit. Then he saw Paige, and had to do the one thing he'd always wanted--kiss her.
When the roping gods give you second chances every cowboy knows you take them.
An opportunity to get back on the circuit while his horse recovers from an injury has Chance questioning what he'd really wanted. He'd found heaven, and peace, in Paige's arms. But will the roar of the crowd give him second thoughts?
Is Paige ready to build a new life...with him?