When I originally began the Noble Dreams series, the barn was going to be Cardinal Oaks. And then, once I began writing, Cora, and the characters, let me know the barn name needed to change. Yet, my Scrivener file remained "Cardinal Oaks". However, Zahra moved onto her own property, and it was then I knew the real Cardinal Oaks was her farm. I'm pleased to have begun discovering her journey with the first book due to be released late next week.
Without further ado, I present the cover for Flying Changes (Cardinal Oaks Book 1)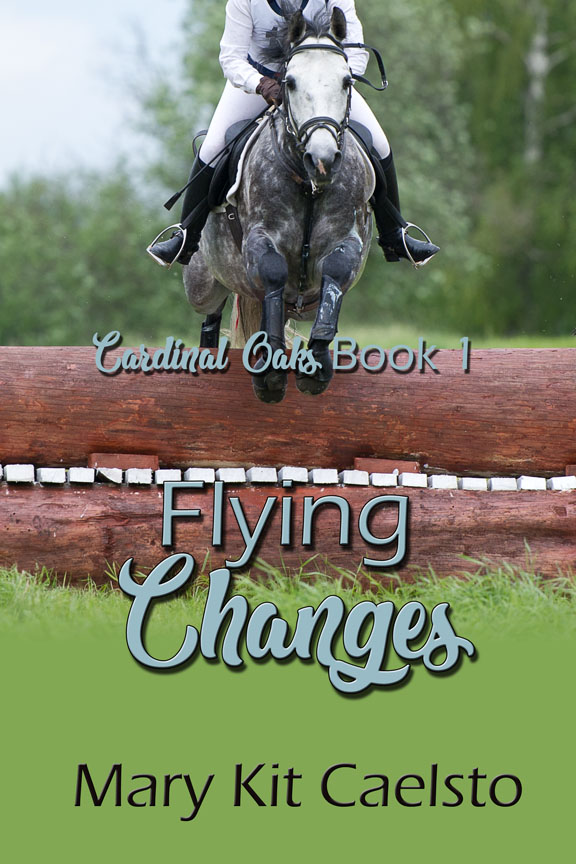 This book is currently on pre-order through Amazon, Smashwords, and my own website (where you always get a 5% discount and Muse Stars receive an additional discount).
About the book:

For someone used to not staying very long in one place, having a farm of her own is a new adventure for Zahra. She's used to adventures, and as an African American equestrian, she's also used to going it alone. After all, there weren't many riders who looked like her at the barn where she'd learned to ride. Now, Zahra has left Noble Dreams, changed from show jumping to eventing, and with her friend and business partner, Rose, started Cardinal Oaks where she takes retired racehorses and retrains them for a new career.
With two new horses and about to compete in her first event, Zahra's facing her share of challenges. Her business partner has job trouble, and that could turn their goals for the farm upside down. Zahra wants to help her friend, but she keeps getting pushed away. She wants to stop trying to help, but if she does, what will happen to Cardinal Oaks? And what does it mean if her feelings for Rose are changing?