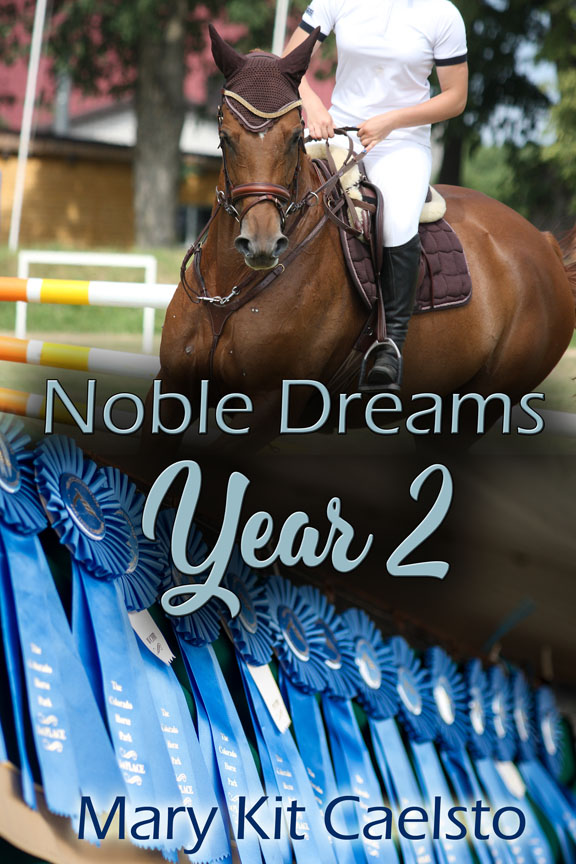 As the riders at Noble Dreams continue to balance their riding goals with life, things are changing. Ari faces a traumatic event and Cora worries she's not good enough to support her partner. Can they come closer together as Ari moves toward healing?
Eva's time at the barn is no longer her own when her husband begins lessons. His competitive nature has her wondering where her "me" time went and stresses their marriage.
Linda's finally accepted her infertility, but when her situation changes she's forced to deal with an entirely new reality.
And still pursued by Leandro, Sara's forced to make a decision. Along the way, she chases the dream she's always wanted.
This boxed set contains the books six through ten in this series and take place over the course of a year. Whether they're sailing over obstacles or picking each other up, these women are there for each other and know that the best wins are the ones you celebrate with good friends to cheer you on.